WNCE-CD is a television station in Glens Falls, NY that serves the Albany – Schenectady – Troy television market. The station runs independent programming and identifies itself as "Look TV". WNCE-CD is a digital class-A television station that operates with 15 kilowatts of power and is owned by Northern Broadcasting Company. At the wrong time of the year, if there is ever a right time, the LINEAR transmitter they owned failed and were told by the current manufacturer that it was, unfortunately, not supported anymore.  WNCE-CD could not get parts or service and as such needed to replace the transmitter quickly.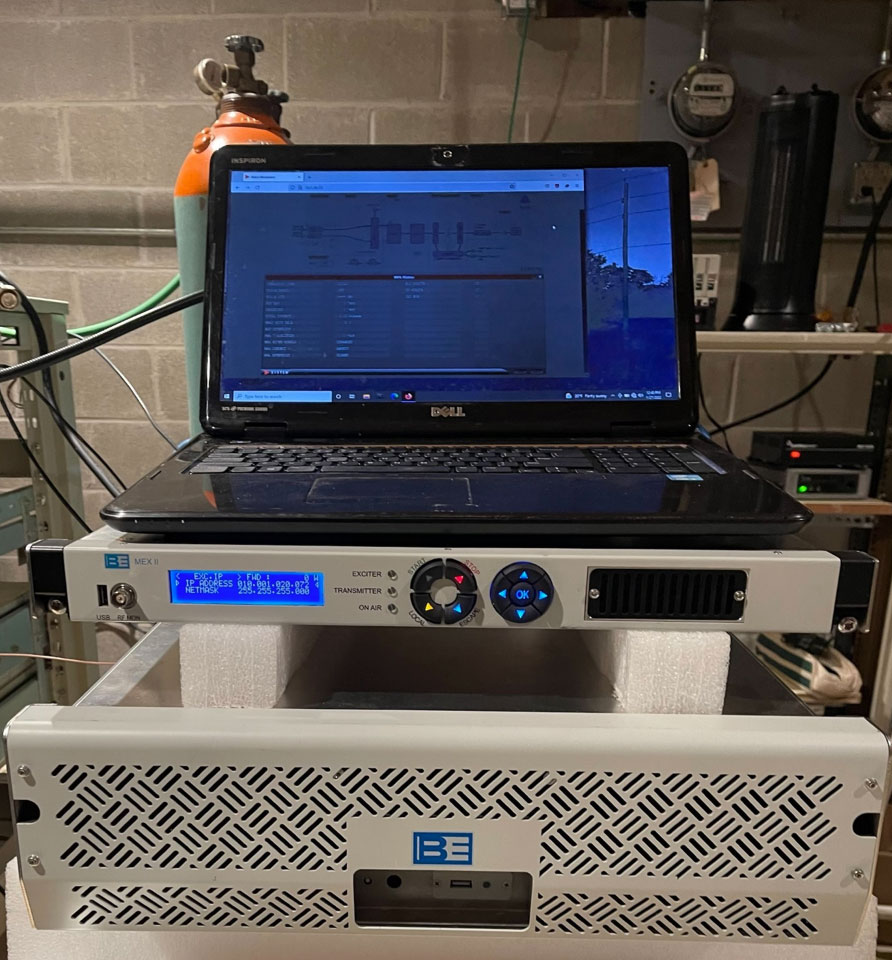 The General Manager and Owner, Jesse Jackson called Broadcast Electronics and within a few days their new transmitter was ordered and on its way from Quincy IL. The next problem to solve was how to get the equipment to the top of a very snowy mountain in the middle of January, with no road access. The West Mountain Ski Resort was helpful in providing access to the Ski lift and organized the logistics of stopping and starting the Ski lift at the appropriate times.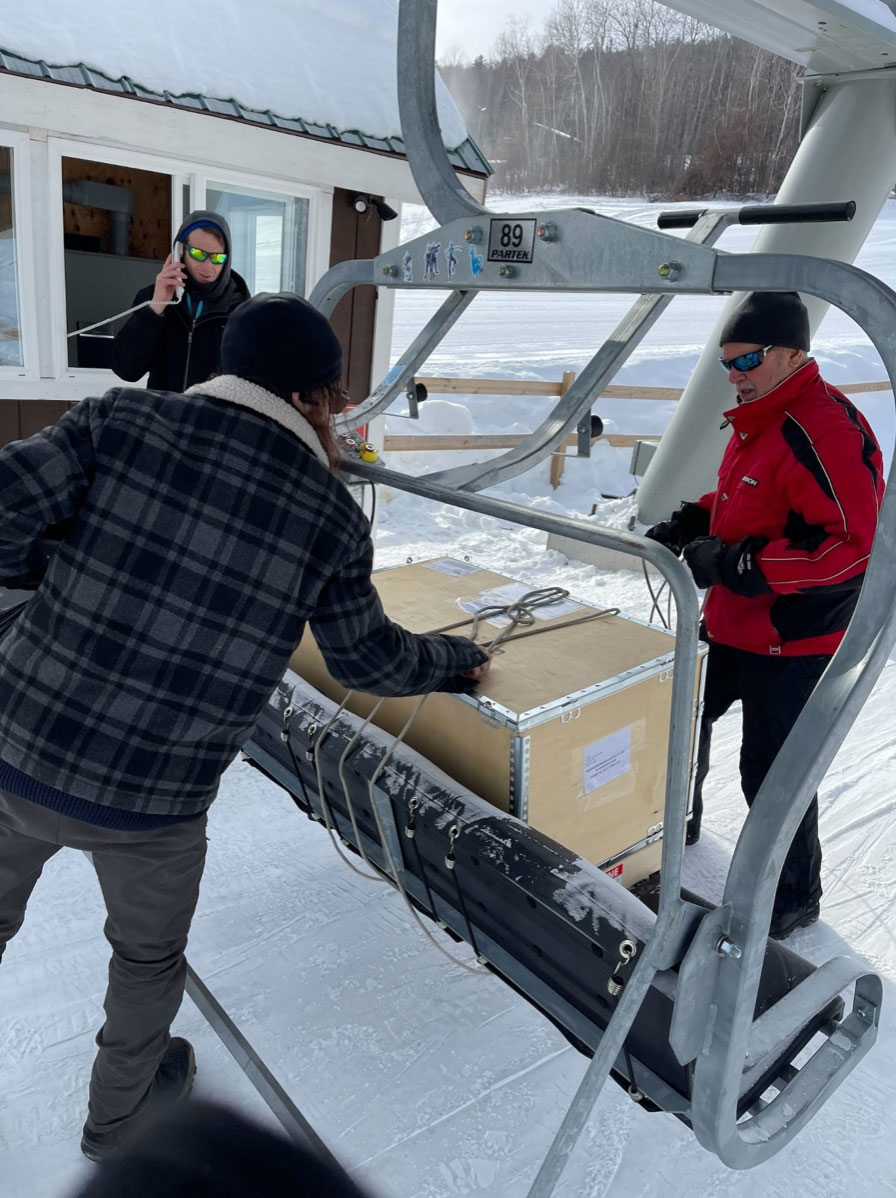 After a few short hours the transmitter was installed and up to full power, and WNCE-CD was back on the air. 
Final operation of the Broadcast Electronics TV transmitter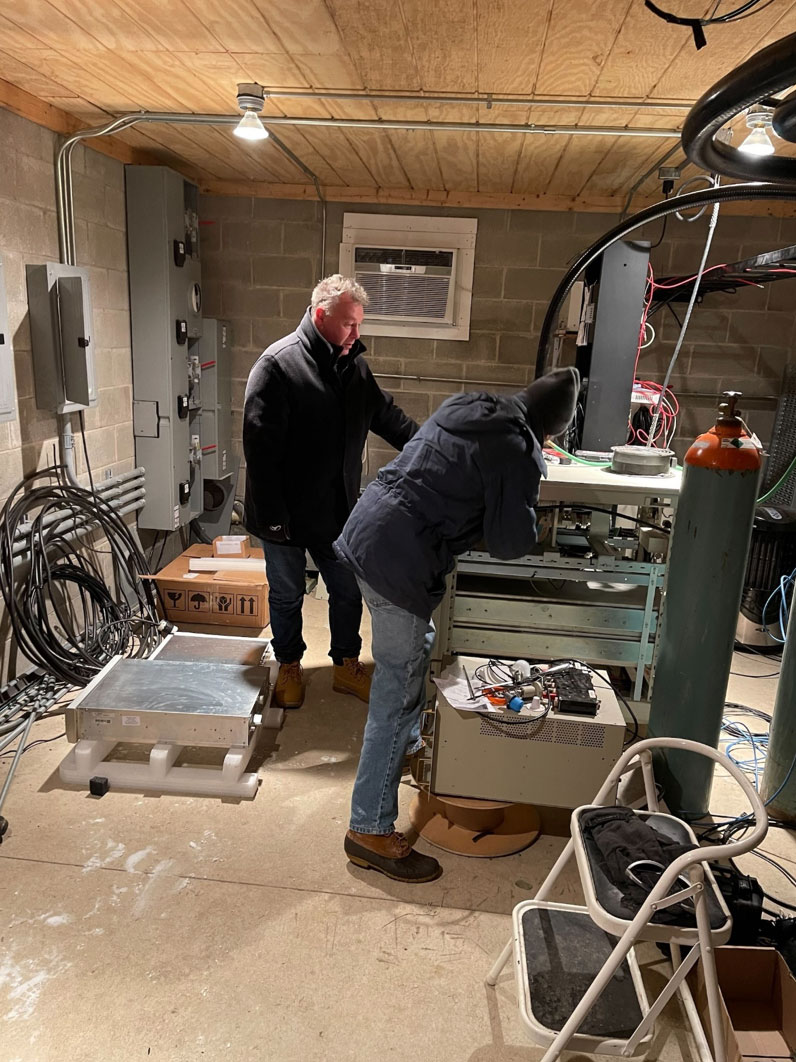 The picture and on-air reception have never been so good, said Jesse Jackson, General Manager and Owner of WNCE-TV of Glens Falls NY. He went on to say that "Our contract engineer Paul Thurst of Datawave commented that he had never seen such great performance from any TV transmitter". The BE-TV exciter had corrected the performance to such a quality that it almost guaranteed better coverage and easier reception for the viewers of Glens Falls.
Paul Thurst measured the shoulders to be greater than -60dB and the MER almost reaching -50dB… almost unheard-of levels. The Graphical User Interface that comes with the BE rig is so easy to use, and provides such detail, at the same time not being complicated to navigate or operate. It makes operation and maintenance a breeze.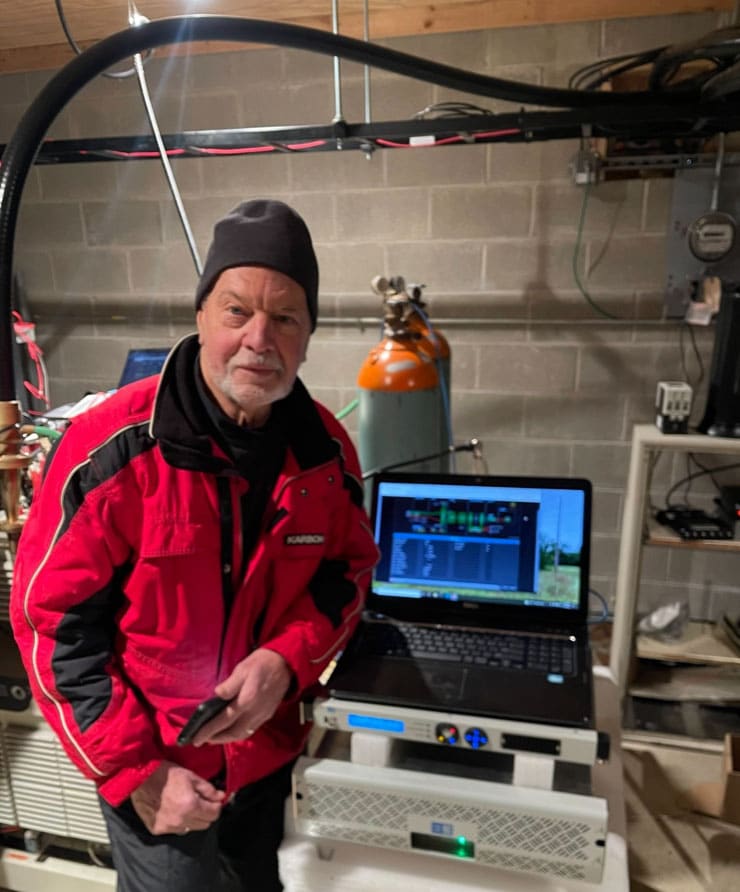 "Even though the building was very cold, and not very comfortable to work in, and to say the least inconvenient to get to, BE engineers ran every performance measurement, completed a comprehensive check list and analyzed every signal path before signing off, this was immensely impressive, mainly because of their dedication but also their real understanding of the station needs and their knowledge of their own equipment".  Jackson went on to say, "It was a cold day to do an installation, but the result provided by Paul Thurst and BE was just amazing, I just can't say enough about how well Broadcast Electronics performed".