Studio Products
Only Broadcast Electronics has what you need to manage it all
Tools to manage your studio
Best solutions for your Radio and TV
Today's radio broadcaster wears many hats. Only Broadcast Electronics has the studio tools and the support you'll need to manage it all, whether it's voice tracking, ad-libbing on-air, creating a newscast, or getting in on the latest radio applications like podcasting, datacasting, tweeting or Tagging. One customizable, expandable and adaptable platform. Multiple modules that work together for you anytime, anywhere.
AudioVAULT
FleX & XPresso
AudioVAULT FleX creates an environment that encourages talent to be creative as possible in delivering compelling content, building audience and increasing sales. AudioVAULT FleX provides the tools you need to work smarter and achieve more. With all the features you need from an automation system, AudioVAULT XPresso is easy on the user and your budget.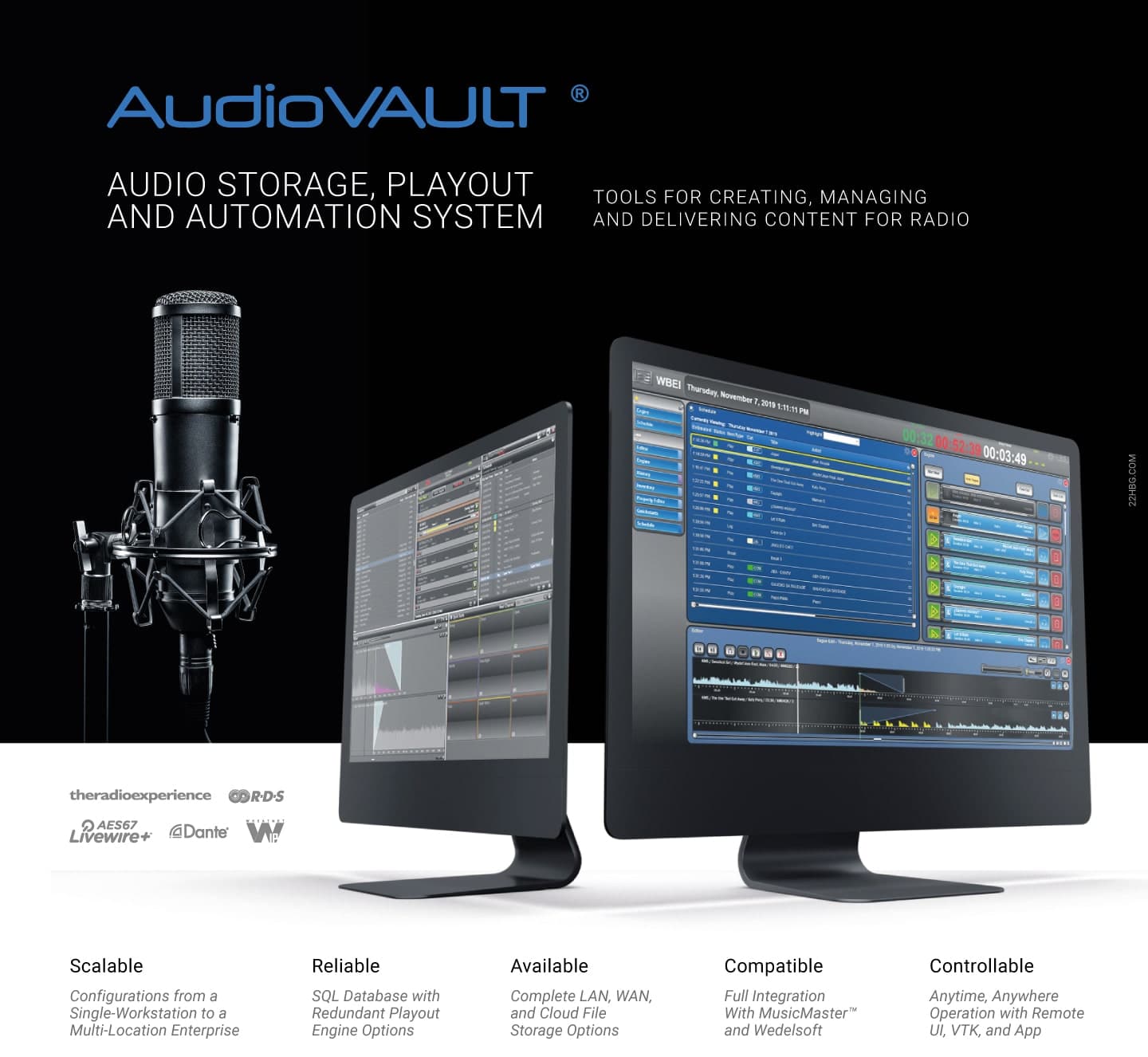 EQUIPMENT LEASING
Financing options available
Our equipment leasing professionals partners will create custom-designed financing based on your unique situation. Your needs will be met with fast approval and flexible rates
LET'S GO ON AIR
Are you ready for a better, more productive Radio / TV station?
Stop worrying about technology problems. Focus on your business. Let us provide the support you deserve.